Chrysophrase And Pearl Pin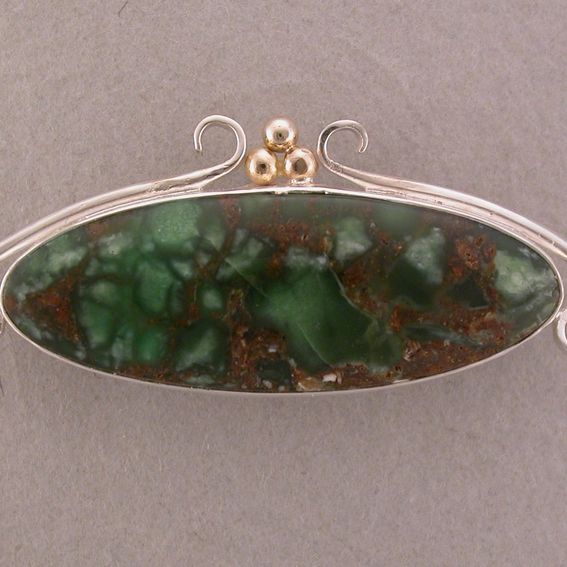 A soft true green Chrysophrase stone with bronzy colored matrix is set horizontally in sterling silver and accented by cultured pearls and topped with a crown of three 14K balls. This 2 3/8" X 3/4" bar pin is available for purchase.
Dimensions: 2 3/8" X 2/4"