Drusy Spessartite Necklace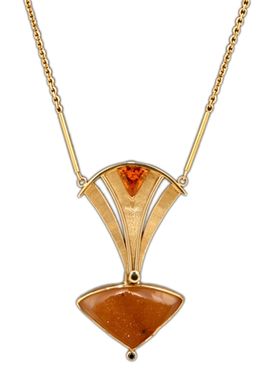 This piece recalls the glitz and glamour of old-style Hollywood. Designed around the sparkling orange Drusy and its undeniable drama, sculpted lines in the 14K Gold create a sense of movement. Adding yet another layer of splendor are a 1.5 ct Spessartite Garnet and a 2 pt. Black Diamond.
Dimensions: 17" with a 2" drop.