Ebonized Oak Tall Cabinet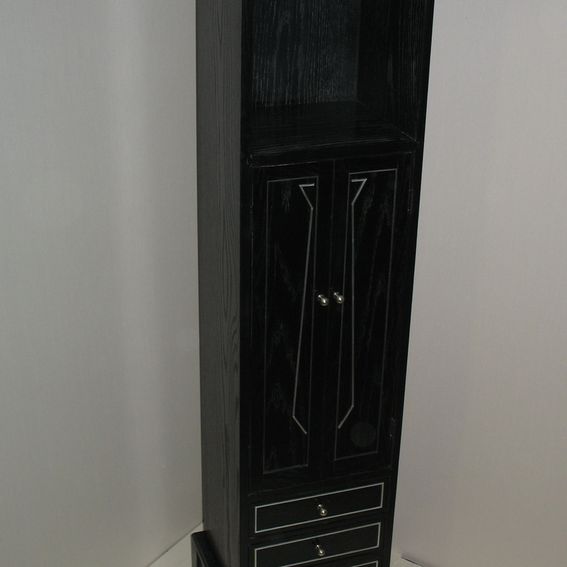 A tall cabinet that was designed for an fundraising auction for the Red Deer Symphony. The cabinet was appropriately dressed for the black tie event.
A red oak cabinet ebonized to a rich jet black and detailed with aluminum inlays give it a very modern look.
Dimensions: Approx. 60"H x 12"W x 10"D