Etched Window With Mountain, Waterfall, Trees, Fisherman, And Plane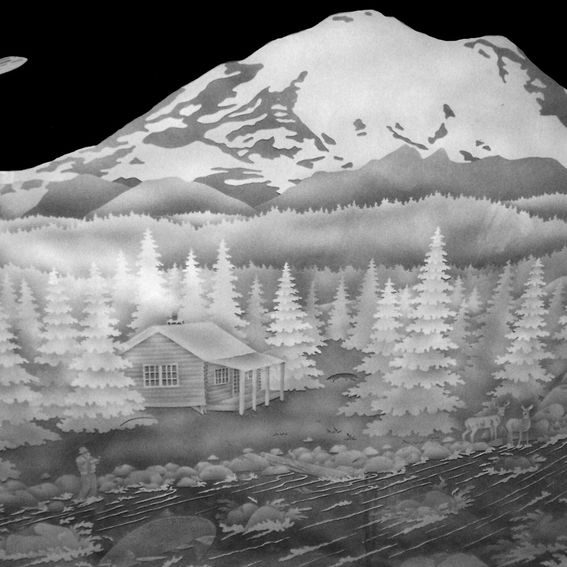 The customer provided a list of everything to be included in the design. It was a tribute to the grandfather who was the fisherman and had a picture of his cabin. The 747 was a important element in the design.
Dimensions: 98" X 48"