Fine Silver Sculptural Pendant With Aquamarine Stonr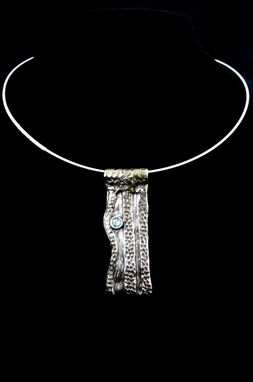 This pendant is made of .999% silver, fine silver. It is multi-layered as well as highly textured. It has a sculptural quality to it. The pendant is special enough to need nothing surrounding it, which is why it sits elegantly on a sterling silver neck ring.
Dimensions: This piece sits elegantly around your neck on an 18" neck ring.