Forged Sterling Silver Bracelets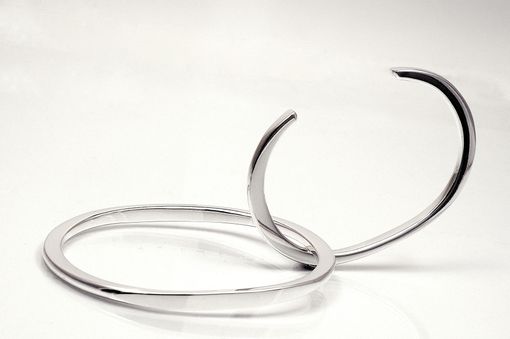 This bangle and cuff are forged from thick pieces of round sterling silver wire, then filed smooth and finished to a mirror shine. They are evenly weighted and balanced, and may be customized. These can be carved or engraved to your specifications.

My favorite of these two is the cuff. I wear it every day, it fits comfortably and I love the simple, clean lines.