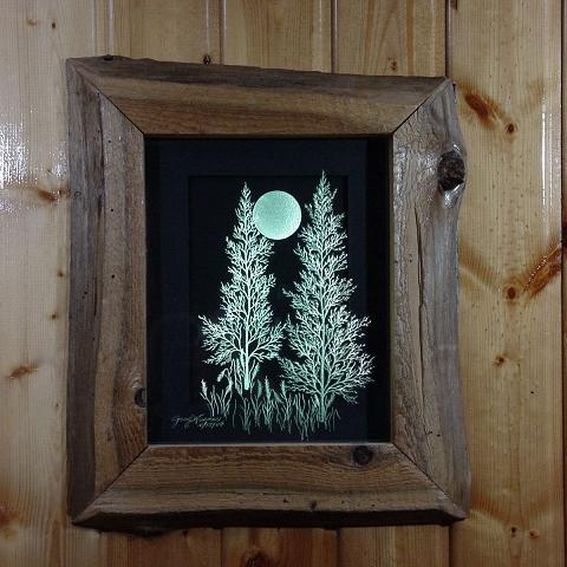 This piece can either be hung as is or it can be recessed into a wall. The 2 panes of tamaracks are engraved on the front and back sides. The moon is engraved on the back giving it a 3D appearance.

This piece is illuminated from within the frame.
Dimensions: 4"X18"X24"