Naturally Burnt Oak Burl Mirror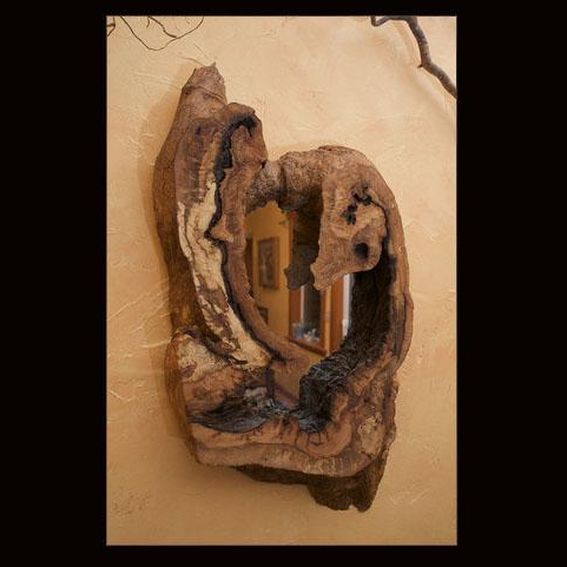 This mirror is from a cross-sectional cut from a hollowed-out oak tree. Part of the interior is blackened, most likely from a lightning strike. Burl emerges from within and probably grew after the lightning burn.

Price range for custom mirror, depending on design, size and complexity: $400-$600.
Dimensions: 31½" H x 19" W