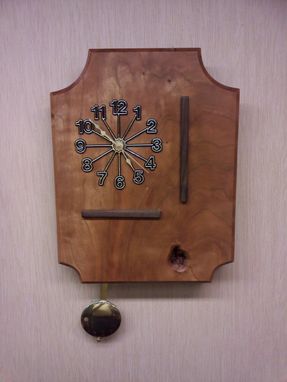 PC 4053 (1654)

Cherry, walnut

The central focus around which this clock was designed was the off center knot hole. This is balanced by the clock face and surrounding accent stripes. The pendulum creates a secondary focus.

L=16", W=8 ½" $125.00


Dimensions: Length=16" Width=8 1/2"
All of our products are handmade
in America by expert makers.