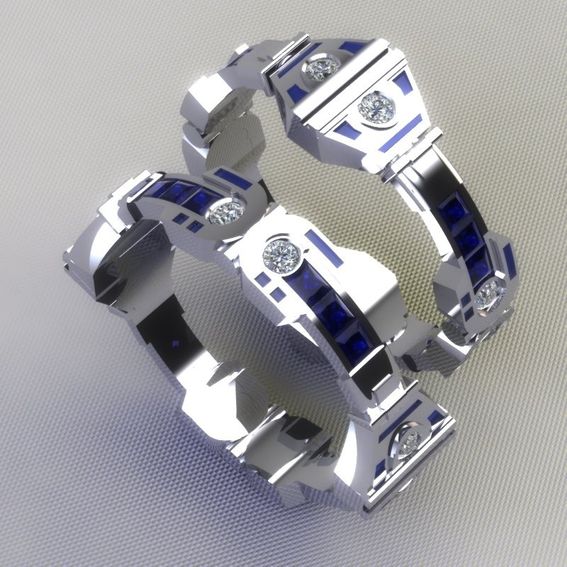 His and her R2 bands diamonds and sapphires set in white gold, palladium or platinum. Show your Jedi master what you think of them with this iconic symbol of Star Wars droid design
Review of R2d2 Wedding Bands

by Diana D. Dec 25th 2013

Review of R2d2 Wedding Bands

by J. Ignacio Serrano Oct 02nd 2013

Fantastic and really fine job! The final result supassed my expectations.
Communication with Paul was so easy, despite I am from Spain. I strongly recommend him.

Review of R2d2 Wedding Bands

by Stephanie May 07th 2013

Paul was a pleasure to do business with. He personally worked with me to get my fiance's wedding band just the right way I wanted it. He even came up with a new design just for him!

It came out perfect! It was shipped and delivered fast, plus Paul packed the package extra carefully! Now I'm jealous and want one to match!

Thanks Paul!