Sealife Dichroic Fused Glass Pendants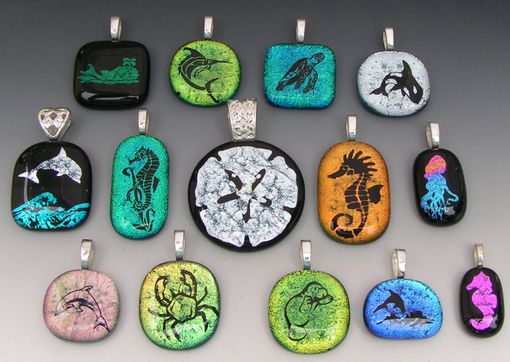 Dichroic fused art glass sealife pendants. I can make pendants in almost any design, I laser etch the dichroic glass designs. These are just some of what I can make in various colors & sizes.
Dimensions: various sizes

All of our products are handmade
in America by expert makers.