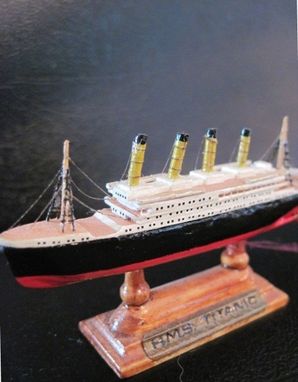 The "Titanic" Mantlepiece. This miniature model of the Titanic as an accessory for a miniature mantlepiece measures in at a mere 3" in length! Inclusive of the originals triple screw propellers, rigging and the "White Star" Lines colors, it has incredible detail and is regarded as incredible craftsmanship!
All of our products are handmade
in America by expert makers.