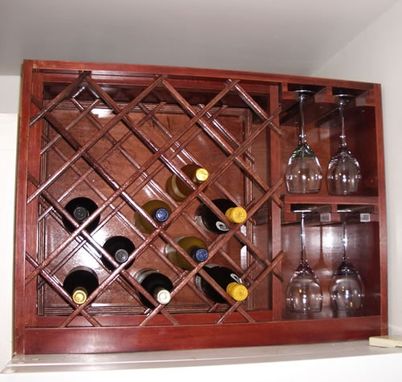 This wine rack can be free standing or built into a wall. Each unit can hold up to a case of wine. Glasses are held in place by wood railings and slide off for easy use. This can be custom designed to be taller, shorter wider or to any size you need.
Dimensions: Custom
All of our products are handmade
in America by expert makers.