100% Handmade Loafer Model 1.1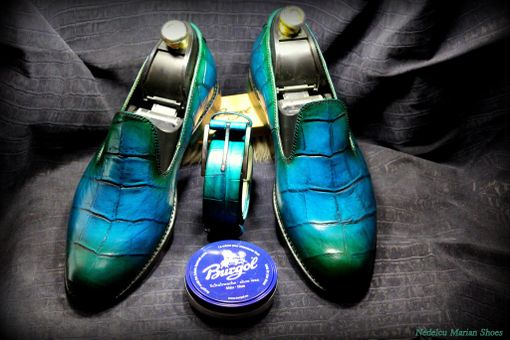 Bespoke Patina by Nedelcu Marian

*Available ONLY on Special Orders

This "Loafer Model 1.1" is carefully 100% handmade from the best available quality of Calf Leather, with an amazing Alligator Print pattern.

For your comfort, the interior is also made from real leather with a high level of absorption.

This beautiful pair of shoes seats on a Croupon leather sole, made from several layers of calf leather pressed, manually finished and painted.

We can deliver your individual pair of shoes in any color scheme at NO cost.

Available sizes: 5 to 14.

Delivery time: 3 to 6 weeks.

You can accessorize your appearance with a matching Belt and a matching Wallet, sold separately in the Accessory section of our store.