100th Anniversary Reproduction Chest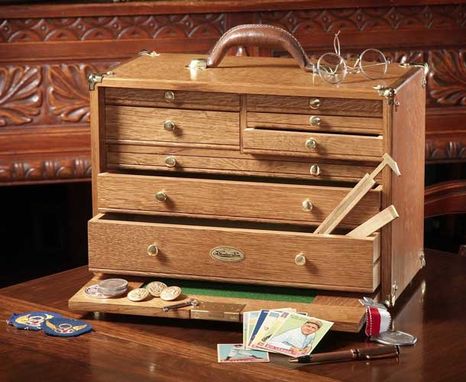 100th Anniversary Reproduction Chest
This unique chest is a faithful reproduction of the first chest that H. Gerstner & Sons offered in a Quartered Oak (as opposed to leatherette). If you can find an original chest of this size it's quite rare - here is your chance to own a new Gerstner factory hand-made reproduction of this now legendary trendsetting name-brand chest. The Style O31 features a raised panel front lid, leather top handle, mortised lock and brass hardware.

Dimensions: Width" Height" Depth"
Overall Dimensions 16 11-1/2 8-1/2