1997 Butterick Pattern 5059 Decorative 21 Inch Cat Dolls Uncut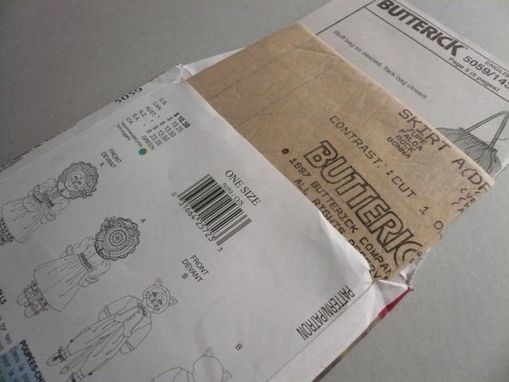 Package includes patterns and instructions for two 21 inch embroidered cat dolls with contrast face, paws, tail tips and shoes. Non removable outfits. Girl View A dress, collar, bloomers and bag. Boy View B shirt, with contrast collar, vest and pants. Purchased trims and accessories. Shirley Stevenson Designs.

Copyright 1997, this one was found at an estate sale in it's original condition. Factory folded and unused.