20" End Grain Cutting Board.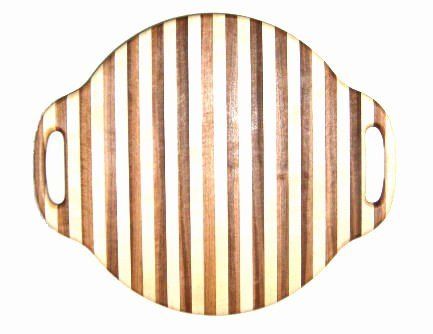 This beautiful cutting board is made up of end grained cut maple and walnut. It has a food safe, non toxic sealer applied and measures approx. 20 inches diameter with the overall measurement being 24 inches from outside of handle to handle. This will easily accommodate an extra large pizza and is double sided so can be used on both sides. A truly beautiful and versatile cutting board. While we intended it for pizza it can also be used as a serving tray able to carry many things on it.

Note: This item only ships in the 48 continental United States due to the extremely high cost of shipping. Also not we never make extra on our shipping charges, we only charge the average we are charged by UPS. Thank you for your understanding.