3 Shades Of Green Shabby Chic Bench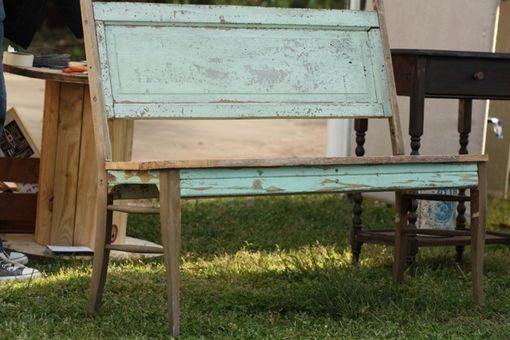 This bench was made from a cute little chair that i found on the curb.

I split the chair in half and made it into a bench that retains the sweet feel of the original chair.

The back is a vintage door panel. The seat is made of salvaged planks, and the support brackets are made of salvaged beadboard.

The 3 shades of green on back, seat, and front are all antique greens, yet they are all from different salvage lots.

The side support brackets where modeled on the original support bracket from the chair.

The shape of the seat also matches the outside curves of the original chair seat.

This bench has been lightly sanded to remove loose paint and sealed with polyurethane.