3d Simple Humming Bird, Ready To Ship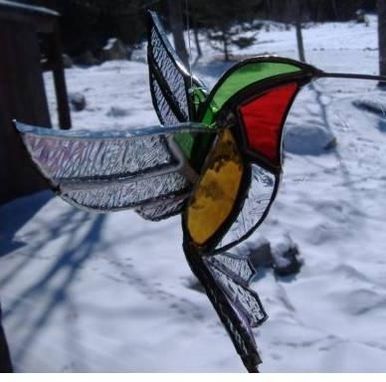 This little guy is the cousin of the simple humming bird, but it's in 3D. The wings are made to look like he is flying.

The wings and the tail are made of irridized clear crinkle glass. The body is of green, red and beiges. Has a beak of strong wire. He comes ready to hang.

He measures 10" wide by 9.5" tall.