40 Baby Shower Favors,Soy Tealight Candles,Teddy Bear Pottery,Baby Powder Candle,Quantity Discounts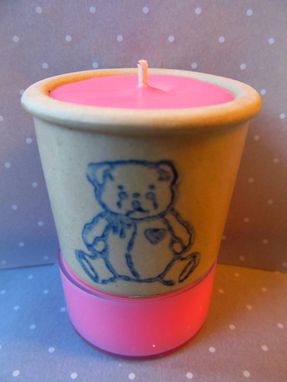 Ten Baby Shower Favors. Two candles in each package.... One in the pottery and a tea light. This favor adds to the decor of the shower as well as sending home a wonderful reminder of this special event.

A Baby Powder fragrance in teddy bear pottery on a tea light pedestal and placed in a cellophane bag, tied with pink ribbon. This is just precious and can be made in pink, blue, green, yellow or lavender. The tea light and the pottery candle will match. Ribbon color choices are White, yellow or pink.