48" Sunburst Rumford Fireplace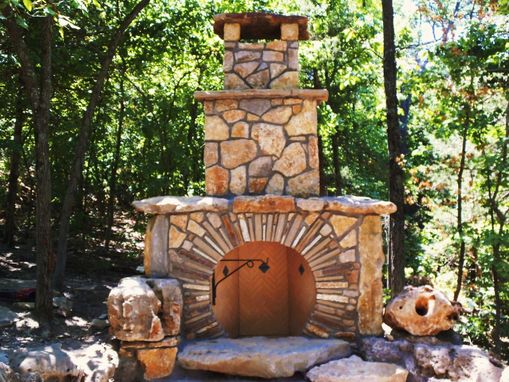 The client wanted a unique fireplace as a centerpiece for his backyard since he does a lot of entertaining of corporate executives. He wanted big massive stone and irregular boulders surrounding the front. The sunburst effect was made laying flagstone on edge. The firebox is a four foot Rumford.
He was to be out of town for the duration of the project, but did not want any pictures, or updates until he came back. "He wanted to be surprised". Fortunately for us, both he and his wife were very pleasantly surprised and excited when they saw it.