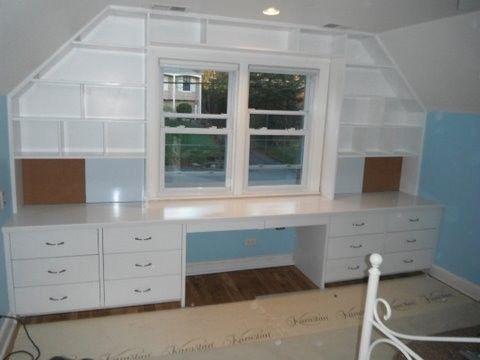 The clients were looking for storage for childrens clothing as well as desk area and bookcases. We satisfied all the requests with this one unit. The finish is spray applied super white semi-gloss! The drawers below are on Blum Tandem full-extention drawer slides. There are two pencil drawers at the center.
Needless to say, the clients are very happy.
Dimensions: approx. 12.5' wide, 7.5' high, 22" deep.