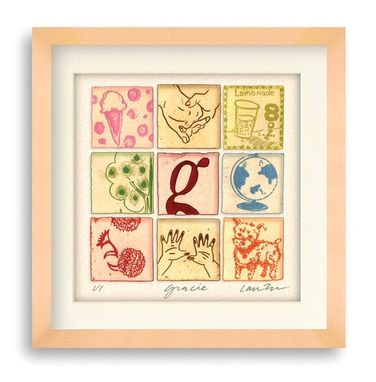 Created from 9 separate etchings, each wiped with a different custom color, hand-printed and signed by the artist. Framed in maple gallery style frame and matte.

Custom etchings to fit your story can also be created for an additional 50$ each. Individual etching plates are approx. 2" square.
Larger sizes are available.
Dimensions: 16 x 16" framed