A Floral Medley - "Asiatic Lily ~ Chianti"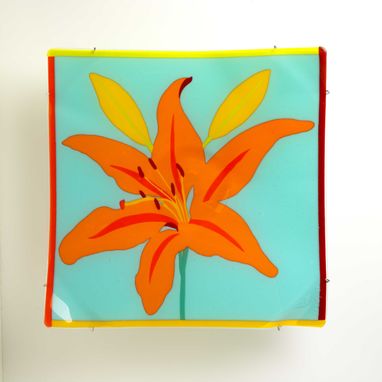 I use an unusual technique in this piece that allows for a glass image in a sharply drawn Pop Art style. This beautiful Lily speaks of the grace and freshness -- the wonder -- of nature.
Its colorful and elegant abstracted floral image makes a wonderful accent for the wall.
Dimensions: 20" wide x 19 1/4" high x 3 3/4" deep