Free-Standing Wood Sculpture "Coral Reef"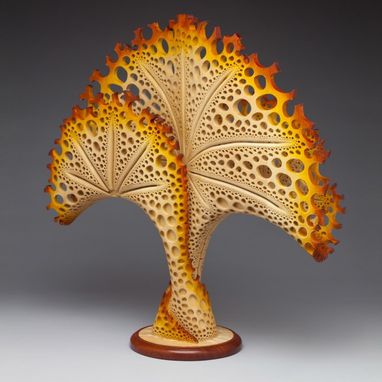 Coral Reef is a free-standing wood sculpture that can be viewed from all angles. It was carved from Basswood, an American hardwood, and the edges stained to mimic the vibrant colors of underwater reefs. It rests on a stand of African Padauk with an inset piece of Arizona sandstone. Detailed "pierced" carvings comprising holes & fissures were made using a variety of rotary bits and burrs. This pattern provides a sense of growth like the colonization of millions of coral polyps that build natural reef structures.
Dimensions: 24" high x 24" wide x 4" deep.
All of our products are handmade
by expert makers.