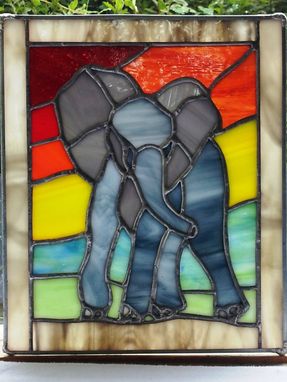 The number of Asian and African Elephants in the wild have dwindled astronomically in the past 30 years. I created this piece of stained glass artwork to show support for these gentle giants forever capturing their place among us in a display of color beautifully shining as the sun passes through it.

This panel is made of various types of stained glass with a black patinated solder.
Dimensions: 7" x 9.5"