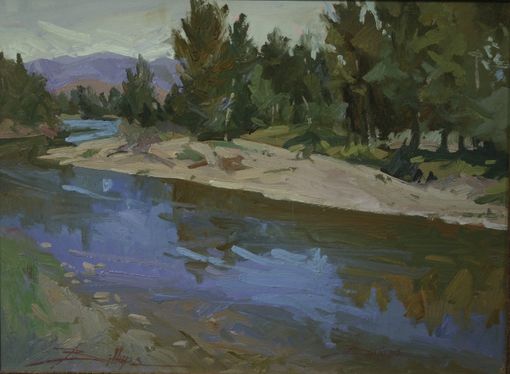 WATER PAINTINGS

In plein air painting, time does not stand still, and with light, and water and sky, they are constantly changing. The secret is being blessed to capture the strongest moment, that best represents the water's surface, and at the same time, creating "poetry" in the flows and ebbs of the entire painting!

All of the paintings were done on location. And should you have a special location, the artist will travel there (with your financial support) and create a body of work, for you to choose from. Either the plein air piece or a larger studio piece, created from those created on location, will be offered to you for your final choices
.
Should you like any of these paintings that are already sold, let me know, send me samples of the colors you are needing for that special room, the size you want...and I will create a painting to your requirements, using any of these shown.

Those shown are: The Ocean and rocks, from Shark Harbor Catalina Island, off California...this one is 18x24...and markets for $3600. It can be used to create a larger piece, that better satisfies your needs!!

The next one, was created in Montana...and also could be created to any size you might need! This river is 12x16.

The Falls are from Glacier Nat'l Park in Montana, 16x20.
The river scene is 12x16, the ocean is a mere 5x8" and the deep jewel trees are from Central Park in New York, and is 16x20.