Abstract Painting: "Dreamtime"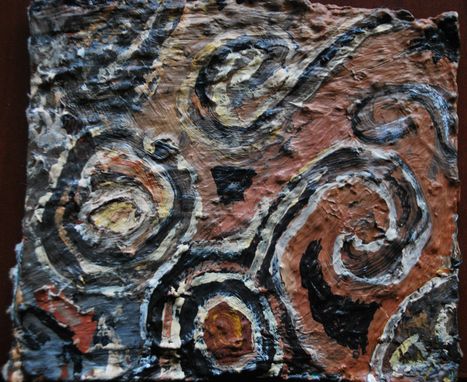 Sometimes, I like to doodle with my extra paint on my pallets. Considering my average pallet is nothing more than pieces of cardboard, this is perfectly natural. Once in a while, I end up creating something randomly awesome.

Like this. It reminded me both of the spirals you sometimes see in Aboriginal rock art from Australia, as well as some of the petroglyphs you find at sites in the American southwest. I decided to go with a more Australian theme when it came to titling it though; this was a doodle that I felt should last.

This piece is one of the smallest I've ever done, at about 3"x4"