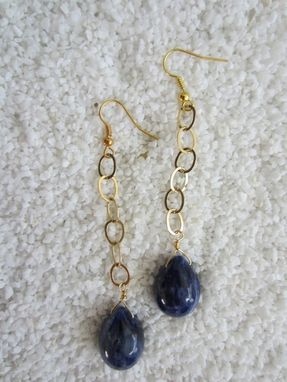 Golden beams of sunlight part the stormy sky. Flowing downward they follow the last drops of water from the heavens to the oceans abyss.

Bold sea blue sodalite teardrops, signature hand twisted "rope" wire detail, 24 karat gold filled accents

Length 4"

These handmade pieces use natural stones & metals, they will vary slightly.