Adrondack Chairs, Outdoor Furniture,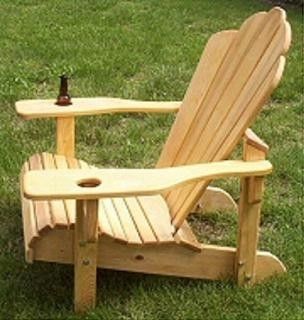 ALL NEW CHAIR FOR CONFORT EASER TO GET OUT OF .IT SETES HIGHTER AND AND DOES NOT LEAN SO FAR BACK.YOUR BOTTOM IS HIGHTER SO ITS EASER TO GET OUT OF THE MOST CONFORTABLE ADRONDACK CHAIR YET. KING & QUEEN SIZE SEAT IS 24" WIDE ARM WIDTH A FULL 6 1/2 + WIDE. A CUP HOLDER CAN BE ADDED.
SEALD WITH TOUNG OIL & LINSEED OIL & A UV PROTECTOR.COLOR: CABOT BRAND IS AVAILABLE IN 4 COLORS.

. ALL BOLTS ARE STAINLESS STEEL ALL OTHER SCREWS ARE PLUGED WITH CYPRESS WOOD SO IS THE CHAIR MADE OF CYPRESS WOOD OTHER WOODS AVAILABLE JUST ASK
All of our products are handmade
by expert makers.