Adventure Time Black Finn Ear Flap Ear Fleece Hat In 6 Sizes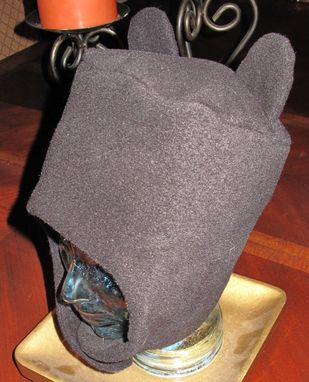 Adventure Time black Finn ear hat ,available in 6 sizes.
Fabric: fleece and velcro
Color: black
Velcro for closure.
Size Chart:
XSmall 19 inches tween size
Small 20 inches teenager size
Medium 21 inches standard size
Large 22 inches adult size
Xlarge 23 inches adult size
XXlarge 24"inches

Medium size is the standard adult size.
Please measure around your forehead to determine your size of the hat. The hat does have a bit of a stretch to it.

All sales are final, ask questions before purchase. The items are in stock and ready to ship the next day.
Each item is crafted individually by Eva Vanecek, made in the USA.