Agate Oval Beads With Citrine Heartshape And Crystal Beads.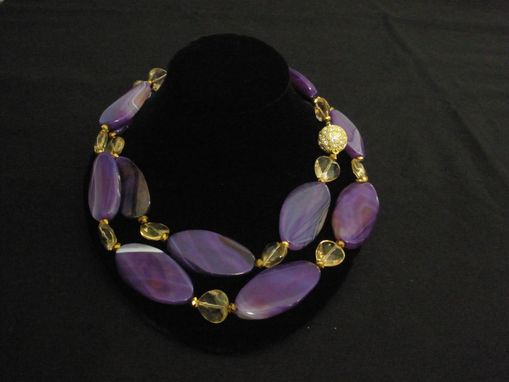 Large oval agate beads create this bold look with citrine heartshape beads and crystal. Gorgeous magnetic crystal ball clasp adds the finishing touch to this necklace. Can be worn as one long necklace as well.
Dimensions: Necklace length is 41 inches. Agates measure 2 inches by 1 inch.