Aged Metal And Reclaimed Barn Wood Coffee Table "The Adrian"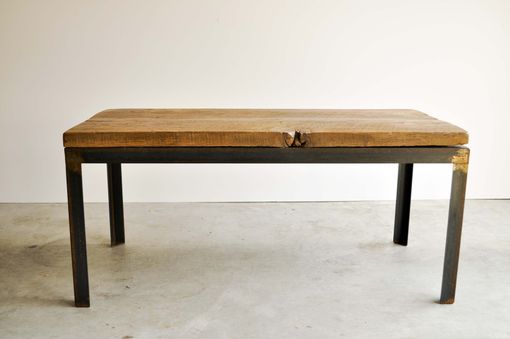 This unique and versatile coffee table is from the "Adrian" line of coffee tables inspired by an artist that encouraged me to think "BIG".

This table is 2 parts and available for sale together, just the base, or just the top. The overall dimensions are 38"L x 18 3/8" D x 18" T. The top is reclaimed Tn barn wood that has been joined, sanded and hand waxed to perfection. It measures 38"L x 18 3/8" D x 1 1/4" thick. The base is black, grey and rust patina metal that has been waxed and sealed. Base measurements are 38" L x 18 3/8" D x 16" T. It has been custom crafted from 1 1/2" angle iron.

This table comes predrilled with holes in the base for attaching this top or another top of your specification. Hardware included.

Don't miss out on this amazing collection. Custom sizes are available and the top and base are available separately for $199 each.

Please message me for exact shipping rates.