Alaskan Totem Eagle Figure Metal Wall Art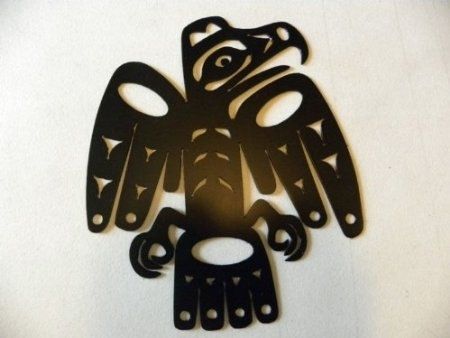 Native Alaskan Totem Eagle Metal Art
Pacific Northwest Indian Art

Made Of High Quality Steel Painted Black, In New Condition,
Measures 10" Tall By 8 1/2" Wide.

West Coast Natives attach special significance to the Eagle, it represents honesty, truth, majesty, strength, courage, wisdom, power and freedom. As they roam the sky, they are believed to have a special connection to the Creator. According to traditional Native beliefs, the Creator made all the birds of the sky when the World was new. Of all the birds, the Creator chose the Eagle to be the leader... the Master of the Sky.