Alaskan Totem Hummingbird Figure Metal Wall Art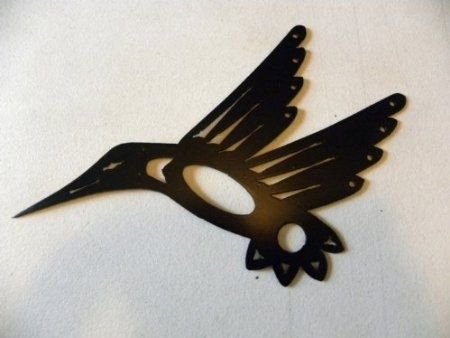 Native totem Hummingbird Metal Art
Made From High Quality Steel Painted Black, In New Condition,

Measures 7 1/4" Tall By 11 1/2" Wide.

It is believed that the Hummingbird is a joyful messenger and mysterious traveler. If he appears during a time of great sorrow and pain, healing will soon follow. He also symbolizes the fragility of nature and all living things. His symbol is often used in gifts that come with wishes of joy, healing and love. It fulfills the Creator's promise that to those who suffer injury or loss all shall be restored. It reminds us that spirit may be light as air yet it remains strong and tireless.