Alaskan Totem Orca Figure Metal Wall Art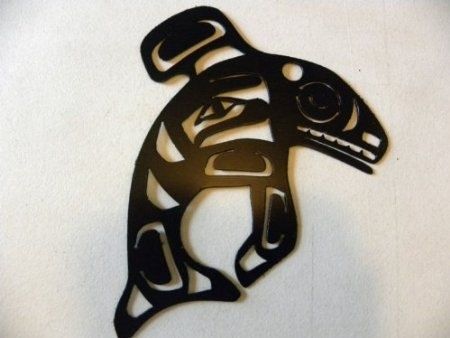 Native totem Orca Whale Metal Art

Made From High Quality Steel Painted Black, In New Condition,

Measures 9 1/4" Tall By 7 1/2" Wide.

Some legends have it that if you ever injure an orca, it will capsize the canoe and change the occupants into Whales. A whale near the shore is believed to be a past human trying to communicate with their previous family on land. The orca is regarded as the guardian as well as the ruler of the sea.