Albino Alligator Sculpture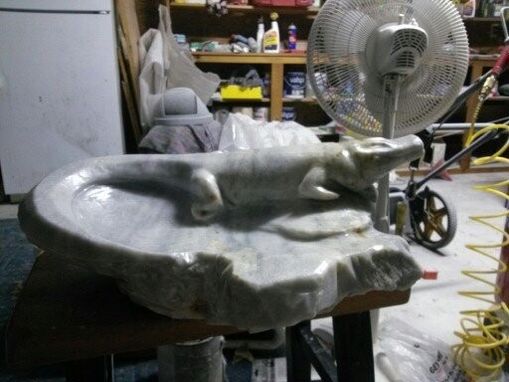 Albino alligator sculpture made from White Marble. Hand carved. Can be used for outdoor or indoor. Also, it has a bowl like shape to it for putting things in it, like keys or wallets etc...
Dimensions: Made from one solid rock. One foot and a quarter long, a foot wide and about 53 lbs.