All American Cherry Popsicle Soap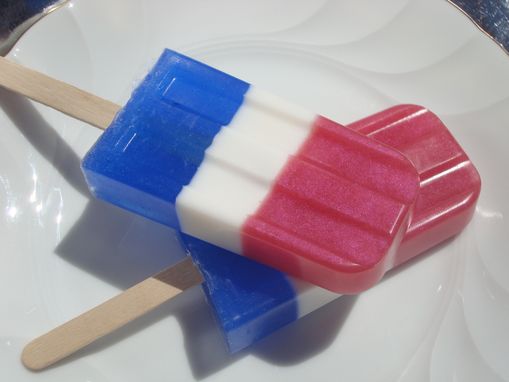 This wonderfully adorable Popsicle Soap is a real body treat. The Red, White and Blue stripes proclaim that you love America. The seriously sweet fragrance is Marachino Cherry.

Popsicle is 3 oz. Net Weight.

Ingredients: Saponified Oils of Coconut, Palm and Safflower. Vegetable Glycerin, Water, Sorbitol, Sorbitan Oleate, Soy Bean Protein, Almond Oil, Mineral Colorants (Mica, Oxide, Titanium Dioxide, Ultramarine) and Fragrance.

Warning:Not edible. Supervise children to ensure they do not ingest. Not intended for facial use. This product may cause slippery surfaces. Use caution when entering and exiting the bathtub or shower. Due to the vanillin (vanilla) content in many of our fragrances, your soap may turn brown. This in no way affects the quality of the soap and is not considered a defect.