All Glass Cross Of Beauty, Ready To Ship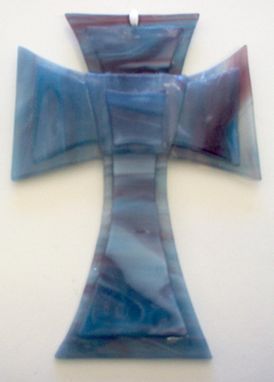 This is a beautiful piece, the glass is of Aqua blue with purples marbled in. Has been fused to create this "Stacked" look in our studios kiln.

The size of this one is 7" tall x 5" wide.

This cross comes in the following colors as well"
* Deep rich green,
* Red, White,
*Wispy Orange,
*Wispy Yellow

Just tell us the color you want. Custom colors are also welcome, just tell us what you want.