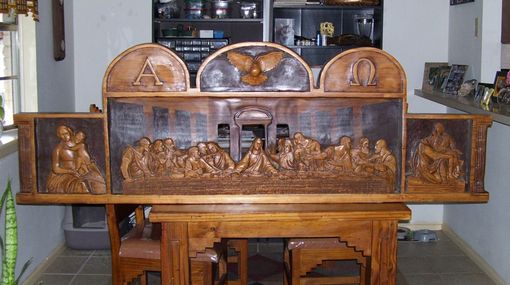 The birth of Jesus, "Madonna & Child" by Rafael'; The point of death, "The Last Supper" by Leonardo Da Vinci; and The death of Jesus, "The Pieta" by Michael Angelo. This piece is made from wood constructed by hand with a chisel, mallet then wood stain was applied for a natural wood-look. Custom orders for any size are welcomed.
Dimensions: 6 feet x 2.5 feet X 4 inches. Custom made piece can be larger.
All of our products are handmade
by expert makers.