Aluminum Checkerplate Firetruck Cab Organizer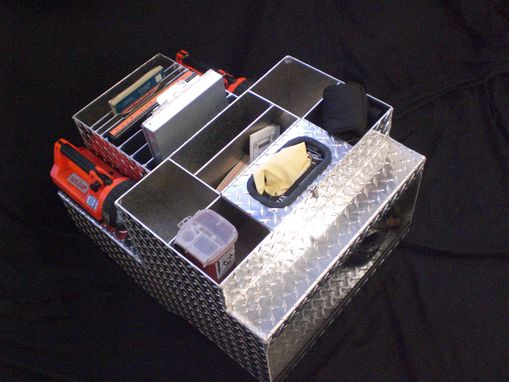 A fire department grew tired of radios, maps and miscellaneous gear getting spread about the cab of their truck. One of the department members designed a box that would have a place for all the equipment. The box worked so well that they ordered another for their second truck.
Dimensions: .125'' thick aluminum checkerplate was used.