Ampersand "And" "&" Sign 6 Inch (6") Metal Wall Art Home Decor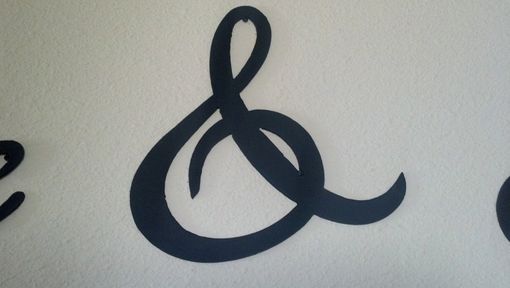 Metal Art Decor And Symbol Ampersand Sign ,

& Is Made Of High Quality Steel,

Painted Black.
Handmade in the USA.

Ampersand Measures Approx. 6" Tall

This is a perfect item to hang above pictures and to decorate your home.

Create your own phrases like Friends & Family, Love & Family, and more check out our catalog.