Ancient Ivory Damascus Knife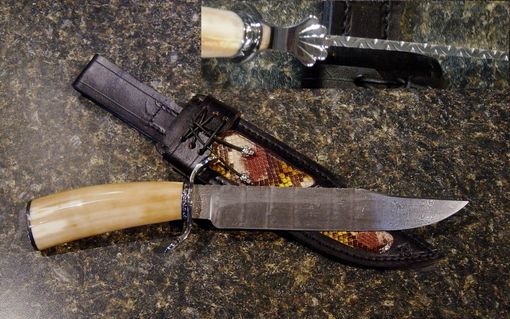 Ancient Walrus Ivory handle with an Ivy patterned file worked spacer and scalloped butt cap, also the finger guard is in the S - pattern with scalloped shell ends. The back of the blade is file worked in a modified ivy pattern. The custom made leather sheath has inlayed Python snake skin with lightly tooled ends.
Dimensions: The blade of the knife is 8" inches long and the knife is 13" inches long overall.