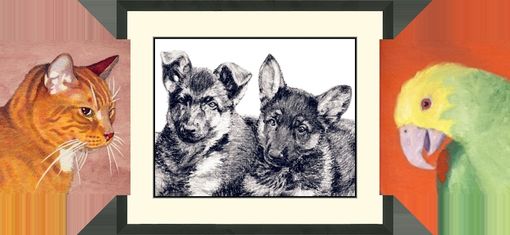 Order an original painting or drawing of your favorite animal, or surprise someone with the gift of a portrait! A typical size and cost would be a portrait framed to the size of 11"x14" for $350. Discounts if unframed. Framed sizes range from 4"x6" to 24"x30" or more.

Price is the same regardless of the number of subjects in the portrait.

I can use your choice of media: watercolor, oil, acrylic, gouache, charcoal, pencil, pen, clayboard, digital.