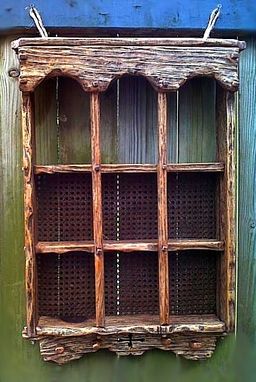 Antique shelf from the "Stone axe" century. Made without any metal nails! Only wooden nails, like in the old times, like made all by axe. BUT woven mesh from the store.lol

Ecological woodfinish made in several techniques, all natural.
Hangers made from the natural hemp, using the old technology and old methodic. All natural, useful – no decoration!
PRICE - $1500. Other orders - depends from material, woodfinish, etc.