Anu - Goddess Of Life & Prosperity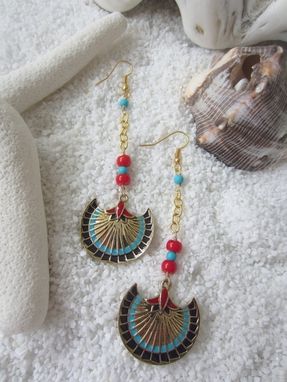 Goddess of life & prosperity her symbol is the papyrus flower. Wearing this shows inner strength and the vitality of your soul.

Gold & enamel over lead free pewter papyrus blossoms, coral & turquoise, 24 karat gold filled accents

Length 3 1/2"

These handmade pieces use natural stones & metals, they will vary slightly.