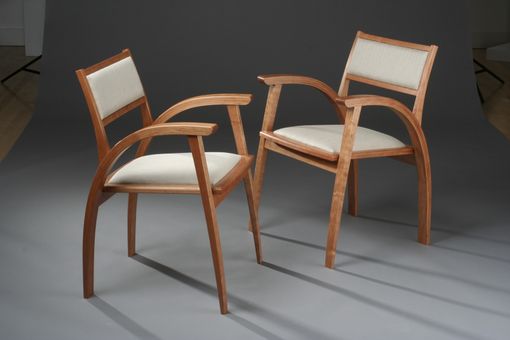 These 2 chairs are made of solid cherry, the arches being bent, tapered laminations. The seats are upholstered with french linen and firm padding beneath. They are very comfortable to sit in !
They are, also, available to go with the Latourelle table that I have posted .


Dimensions: approx. 22" x 22" x 30"