Architectural Glass Mural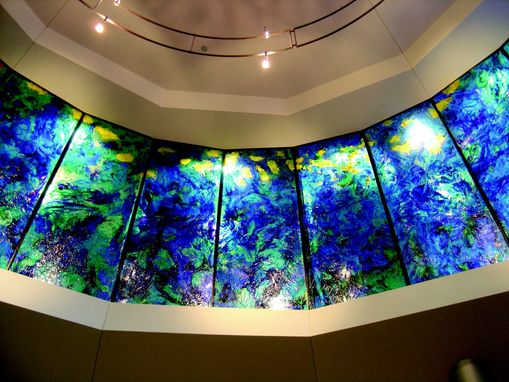 "Enchanted Forest". Midwestern University Chapel, Downer's Grove, IL. Cast-glass sculptural mural in rotunda consisting of 24 panels with cold-applied pearlized paints. 96' W x 9' H. 3/ 2005 – 5/2005.
These panels represent an uplifting fantasy forest with abstract imagery that is evocative of the local nature and typography. Custom textural elements in the cast glass blend with the multicolored and multi-layered translucent paints.

Dimensions: 9' H x 96' W