Architectural Glass Mural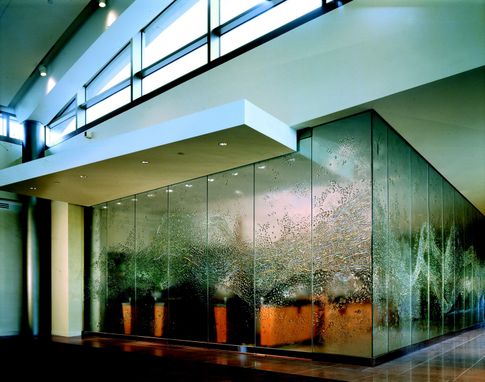 "Ideas Create Reality". American College Testing Headquarters Iowa City, IA. Cast-glass sculptural curtain wall with fused dichroic ribbons. 11' H x 88' W. Completed 04/2003.
Abstract image of a flowing magical river evocative of the natural terrain of Iowa and a metaphor for the flow of ideas and consciousness.
Dimensions: 11' H x 88' W