Architectural Glass Mural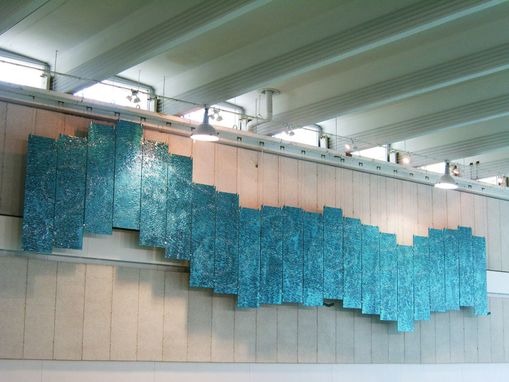 "Dancing Water". Robert A Lee Recreation Center, Iowa City, IA. Kiln cast glass art panels with dichroic glass elements and chrome metallic paint suspended with stainless steel cables. 7'H x 44'W Completed September 2008. Commission awarded by the City of Iowa City Public Art Program.
Dramatic and elegant water-themed work of glass art that captures the playful fluidity, constant movement and changeability of water.

Dimensions: 7'H x 44'W